NUST Journal of Social Sciences & Humanities
NUST Journal of Social Sciences and Humanities (NJSSH) is a peer-reviewed and refereed journal published by the School of Social Sciences and Humanities, National University of Sciences and Technology (NUST), Islamabad, Pakistan. The main objective of NJSSH is to provide a scholarly platform for the national and international scholars. NJSSH aims to promote scholarly, pragmatic, and contemporaneous interdisciplinary studies in social sciences and humanities and become the leading journal in social sciences and humanities. The journal publishes research papers in the fields of social science and humanities such as anthropology & sociology, behavioral sciences, demography & gender studies, development studies, economics, government & public policy, and mass communication. The journal is published in both print and online versions. NJSSH is a bi-annual journal. NJSSH publishes original papers with sound and conceptual framework, analytical and simulation models, case studies, empirical research, technical notes, and book reviews. Special Issues devoted to important topics in social sciences and humanities will occasionally be published.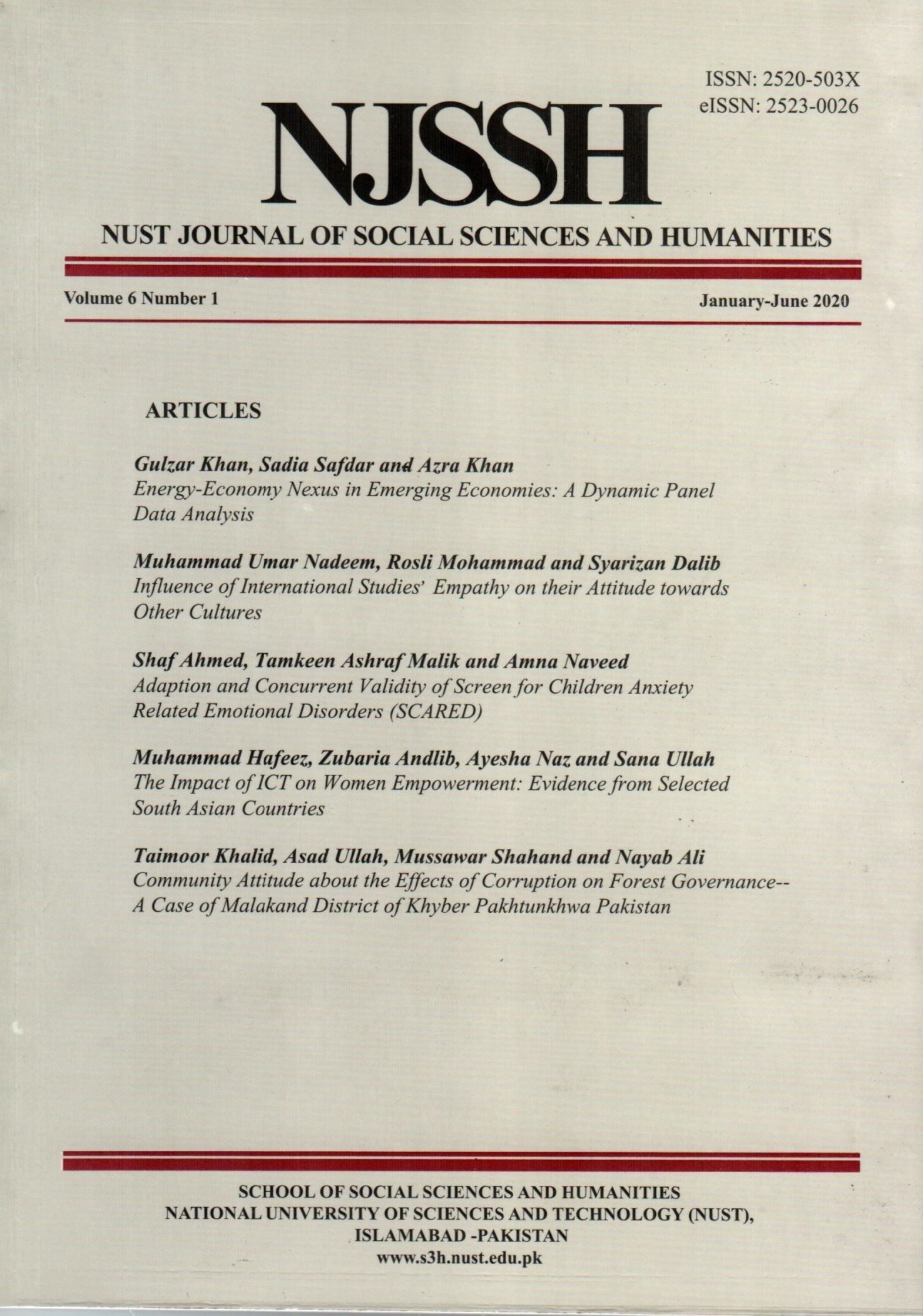 About the NUST Journal of Social Sciences & Humanities
The journal is committed to offer readers with invaluable content that expand and develop the understanding of business management practices through empirical investigation, theoretical, and critical analysis. Furthermore, NJSSH provides the scholars with opportunity to tie recent trends in business management research and practice through ground-breaking, in-depth perspectives, and innovative methods that lay the foundations of sustained inquiry and investigation.
Some more about journal
At the time of submission, you will be required to submit your original, that you have the rights in the work, that you are submitting the work in NJSSH at a time and that it is not being considered for publication elsewhere and the work is not published elsewhere, and that you have obtained and can supply all necessary permissions for the reproduction of any copyright works not owned by you.